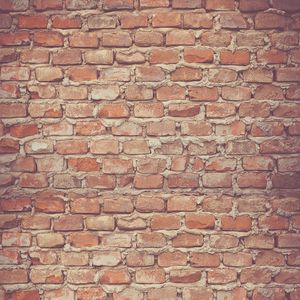 Wedding Guitarist Reviews
"I just wanted to send you a quick note thanking you for the amazing music you played for our wedding last weekend. You set the perfect tone for our ceremony and cocktail hour and everyone loved the music! Thank you for learning a song that was not on your list and playing it so perfectly"

Anna and Ryan Chedore

 

"Thank you for a great evening of music at Hannah and Justin's wedding.  We so appreciate your musicianship and talent that goes into a day as that."

Karin and John lacroix

 

"Hi Guy!  I never had a chance to say "hi" and "thank you" on our wedding day!

You did an amazing job :) Thank you so much for everything and for being a part of our special day.  Your music brought tears to my eyes the moment I hit the aisle. It was beautiful! 

I will definitely recommend your services to friends and family. "

Thanks again,

Elizabeth and Ryan David
 

"I just wanted to thank you immensely for everything on Friday and for the gorgeous music played at the ceremony. That was the first thing my dad and I noticed when walking up the aisle! "
Christina and Steven Marks

"You did such an amazing job!!! You are so talented and made our day very memorable! We were extremely lucky 🍀 to have you as our guitarist!"
Terra and Aaron

"Thank you for providing beautiful music for our ceremony and reception.  It was perfect!"

Heather and Greg 

 

"Mark and I want to thank you for being a part of our wedding.  Your music was beautiful!  I loved how you played "Rose of my Heart", it was perfect!!!!  Our day was everything we hoped for!"

With our sincere thanks,

Mark and Rebecca Hagey 

 

"Thank you for doing such an excellent job at our wedding ceremony and cocktail hour!  The music was perfect!  We have received numerous compliments about it.

Thanks again for making our wedding day so special!"

Hilco and Sanne Haanstra 

 

"We were thrilled with Guy's acoustic services for our wedding ceremony and a cocktail hour following. He was kind enough to attend the rehearsal, and came to the wedding with over an hour to spare to get everything ready. The ceremony music was beautifully played. We let Guy select the cocktail hour music and guests haven't stopped talking about the great music. Would highly recommend his services to anyone looking for a guitarist."

Bethany and Jeff Gallin 


"Thanks Guy for your great work at our wedding reception! Everyone had great things to say about the music! "

Brian and Tamara Kwiatkwoski


"Guy played at our wedding just over a month ago and was exceptionally professional. He answered emails and phone calls promptly, provided a good list of music he could play and was willing to learn new material. Moreover, he is a very good guitarist! I would definitely recommend Guy for a wedding or any other event. "

Sandra and JP Sousa



"Steve and I would like to thank Guy Miskelly for an amazing performance at our wedding. Very talented musician, and certainly set the mood for a romantic setting at our venue! Would most certainly recommend Guy Miskelly to anyone seeking live music at any special event! Thank you again Guy! "

Carrie and Steve Wing



"Guy - Thank you so much for playing at our wedding!  The music was beautiful and perfect.  We both appreciate it so much!  I've had many others comment on how talented you are too!"
Alissa and Chris


"The music was perfect Guy! Your music added that special touch to what we had pictured the wedding to be. It was a beautiful day! Thank you so much for being a part of it!"
Sherry Patterson
 

"I first heard about Guy from my parents who attended the St.Thomas bridal show for me,as I was living in Alberta and planning to have my wedding in the St.Thomas area. The first time my fiance and I visited his website,we fell in love with his work and decided that we had to have him play at our wedding! Over the year or so of planning, Guy was so helpful , as we planned our wedding from a distance,and on our wedding day presented himself very professionally!! Many of our guests who attended the wedding were commenting on how great he was and what a nice touch it was to have had him play during both the ceremony and cocktail hour. Thank you so much Guy,for adding that beautiful touch to our special day:) "

Jami & Anthony Wokral


"Thank you for the beautiful music you played at or son and daughter-in-laws wedding. All our guests appreciated the beautiful music you created. It was a very important part of the day and was done superbly. Thanks again."
Hil and Linda Martin

 
"Thank you for working so closely with us to make sure our day came together just as we had hoped.  We couldn't have had our day flow so perfectly without you."
John and Joanne Hart
"Thank you for sharing our special day with us!!  Your music was moving and the perfect touch for our day.  We hope to work together again!!"
Jennifer and Kevin Martin
"My wife and I were lucky enough to have Guy play at our wedding and were stunned at his musical talent, which is second to none. But what impressed Julie and I most about Guy was his professionalism and his independence on our special day. Guy attended our dress rehearsal to ensure that there was no miscommunication on our wedding day and was in constant communication leading up to our wedding day. He was punctual, professional and allowed us to choose our music while offering valuable insight and suggestions when needed. Guy helped make our special day, that much more special."
 Derek and Julie Leclair
 

"Thank you so much for the beautiful music that you played at our wedding.   We'd thought of going with the traditional organist but your music on the guitar was just the right the ambiance.   You helped to make the ceremony special .  We'll be sure to recommend you to our friends!"
Cheryl Monteith
"Guy has blessed the acoustics of our sanctuary many times with his beautiful guitar arrangements.  His capability as both soloist and accompanist is appreciated by all in the congregational audience.   I am personally in awe of his talent!"
 Lauri Ladd, Music Director, Central United Church, St.Thomas.
"I was pleased to have Guy join us for our corporate event in Midland, Ontario.  He provided excellent background music for the guests listening pleasure."
Kirk Ferchuk
"My kids are loving guitar lessons!  Guy is so patient and good with kids.  I highly recommend him. "
Tasha Lowe 
"Guy is incredibly talented and passes it on to his students.  His method of teaching kids keeps them interested and in control of what they want to learn.  Highly recommend anyone wanting to learn guitar to pick Guy as a teacher. You will not be disappointed !! "
Denise Payne 
"Guy has been giving my daughter lessons for about a year and a half now.  She really enjoys her lessons.  She thinks he is a great teacher, very patient, supportive and challenges her.  We highly recommend him. "
Tracey Ricard 
"Guy is extremely knowledgeable and personable. My daughter looks very forward to her lessons every week and has been doing exceptionally well. We would highly recommend him to anyone looking for some lessons. "
Kerrianne Tugwood 
"Awesome instructor! Learned a lot of songs and techniques really fast!:)"
Jordan Nicole 
"Guy is great!My kids have been going to him for guitar lessons for years.He is patient and truly loves his job!I would definitely recommend him to anyone interested in lessons!! "
Lisa Brockerville 
"I'm a 36 year old mom of two young boys and finally decided to take guitar lessons after trying to teach myself multiple times. I'm just 9 weeks I've learned a new technique each week along with the basics of a new song. Guy will challenge you to push past your barriers but works patiently with you, keeping your interests in mind. Whether you want to be a campfire guitarist or a superstar performer, Guy will find the right pace for you....young, old and in-between! "
Karen Nixon Carroll 
"Guy Miskelly's talent and expertise as a guitarist are proof that if you live in the St. Thomas area there are high quality music educators available to work with you or your child. Guy's ability to break down challenging techniques into smaller and more manageable sections has been a great help for my daughter. He also works with students to teach them what they want to learn. There is a solid balance between what Guy knows are key concepts and what students want to learn. If you are looking for a knowledgeable and kind hearted teacher Guy is the guy!" 
Ryan and Janet Ewaskiw 
"Whether you are picking up the guitar for the first time, looking to improve your existing skills or are a gigging player wanting to take things to the next level, Guy will help you reach your goals. He is an intuitive teacher who has the ability to identify what it is you want to achieve and provides the tools and methods to achieve it. Highly recommend checking him out." 
Sean Gillen 
"My daughter has been taking lessons with Guy for 2 years now. She loves going and every week looks forward to learning more from him. We picked Guy for guitar lessons based on word of mouth from other people. We have heard nothing but great things about him. We also met a former student of his, who is now an incredible player. It was his testimony and skill that officially pushed us to Guy Miskelly. Thanks for everything Guy!!" 
Andrea Goodhue 
"Guy Miskelly is an incredible instructor, he is a true professional. Guy has answered every request I have asked with enthusiasm and professionalism. If I struggled with one technique he would figure out another way that worked for me. As a mature student I was unsure about taking guitar lessons. Guy made me feel comfortable and welcome. Guy has great knowledge and appreciation for all types of music genres. I would highly recommend lessons with Guy." 
Kyle  
"This Guy, no pun intended, is incredibly Talented... You could do no wrong, taking Professional Guitar lessons from him! 
Wishing you the Best of Luck in your new? Venture!!!" 
Val Posthumus 
"I have been receiving guitar lessons from Guy for several years.  I have always enjoyed music and strived to learn an instrument.  Guy is patient, thorough and informative which ultimately makes lessons enjoyable. As a result of his influence, I now have a greater appreciation for music."  
Kirk Ferchuk 
"Guy Miskelly is not only an extremely talented musician, he is an excellent teacher.  Guy began teaching our son guitar when he was 5 years old which I know would be a challenge for any teacher!  Guy understood our sons passion for music in spite of his small hands and lack of strength in his fingers.  He has shown tremendous patience and flexibility which as parents, warmed our hearts as Guy too is a father. Guy began with chords and scales challenging our son to learn some fundamentals while also teaching him to play songs which kept his lessons interesting and fun.  Our son can now play a wide variety of songs from different genres and continues to learn.  The skill level our son displays is only the result of brilliant teaching from an endless amount of experience." 
Brenda Close 
"Guy Miskelly is a skilled musician and teacher. He is a constant inspiration and he is also my guitar teacher. 
As a mature student, I have things that can attempt to distract me from music studies, but it is because of Guy's talents and abilities, as well as his knowledge of music theory, that allow me to continue to pursue my life long dream of playing really great guitar. Guy proves to me over and over, that fun and learning are a great combination. If one technique seems difficult, he will find another one that works for you. He is respectful of his students, what ever their aspirations are, and even with all his skill and talent, remains humble. My thanks to Guy." 
C. Mackereth